The Department of Nutritional Sciences offers the following scholarships and awards to our graduate and undergraduate students.
Graduate Awards
Hamilton Eaton Award for Research Excellence and Janina Czajkowski Award for Research Excellence are for advanced graduate students ($1000 per award).

Students are eligible for only 1 award (Hamilton Eaton or Janina Czajkowski).

There will be 1-2 recipients for an award each year.

Application deadline: August 31 each year

Eligibility Requirements:

Academic Progress:

Qualified as PhD candidate by August 23 prior to submitting an application

≥ 3.5 GPA in NUSC graduate program

Earned a least a "B" grade in all NUSC graduate courses

Currently enrolled in NUSC graduate program

Minimum Criteria

Research Productivity:

Minimum 1 publication as first author (published or epub ahead of print)

Minimum 1 abstract as first author at a national or international science meeting (published)

 Additional Criteria considered:

Publication record

Internal/external research awards or recognition

Research grants/fellowships

Attendance at NUSC departmental seminars

Graduate leadership in NUSC

Participation in other internal/external service activities
Nutritional Sciences Excellence in Undergraduate Research Award
$500 per award for 1-2 students per year
Eligibility: NUSC UG students who conduct research under the direction of NUSC faculty are eligible for this award. Only 1 award is allowed per student.
Application deadline: August 31 each year
Selection Criteria:

At least 2 semesters in NUSC research lab with at least 3 credits independent study/Honors thesis courses
Letter of recommendation from faculty research advisor

Co-author of at least one paper or abstract (published or submitted) which may be disseminated via local, national, or international conference or journal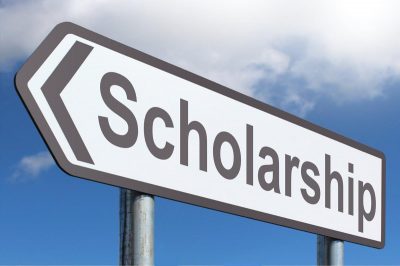 Janina Czajkowski Scholarship for 4+1 NUSC MS students with non-thesis option
This 1-year scholarship serves as a recruitment mechanism and provides financial assistance for 4+1 Plan B MS students.
$3000 scholarship for the academic year is available for 1-3 students per year. Money will be split into 2 semesters.
Students without a graduate assistantship will be given priority.
Application deadline: October 1 (spring admission) and February 15 (fall admission)
Selection Criteria:

Minimum GPA of 3.5
Letter of support/nomination from major advisor
Personal statement including financial need
More scholarships are available for undergraduate students through the College of Agriculture, Health and Natural Resources. Click here for more information.
Students who have questions about an award/scholarship are encouraged to talk to their academic advisor in the department.