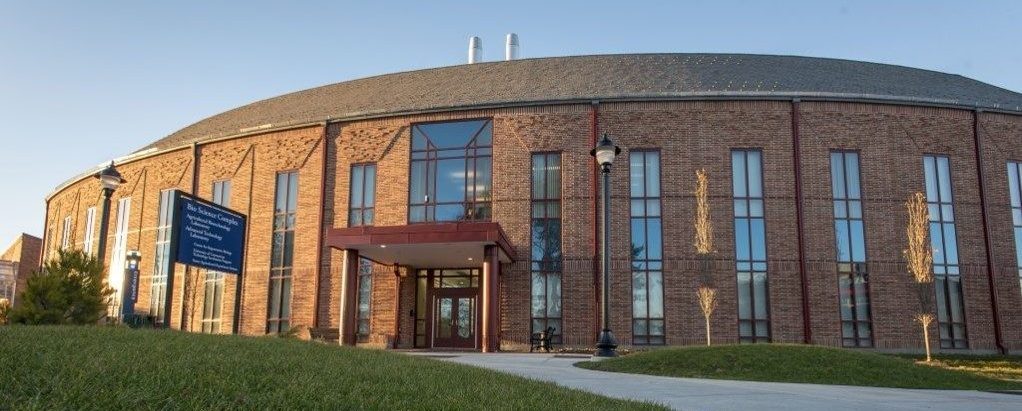 Lab Photos
The NP-OILD Laboratory is located on the 2nd floor of Advanced Technology Laboratory (Rm 216, 218, 220).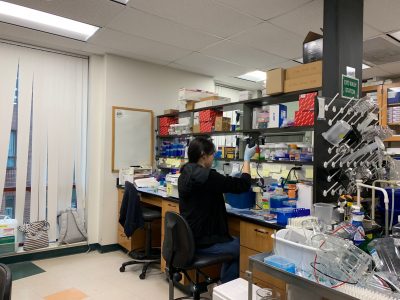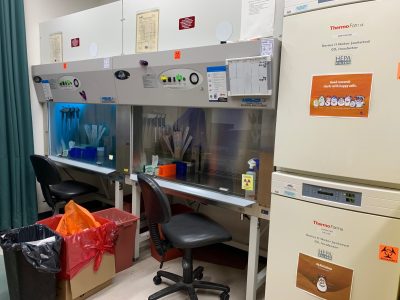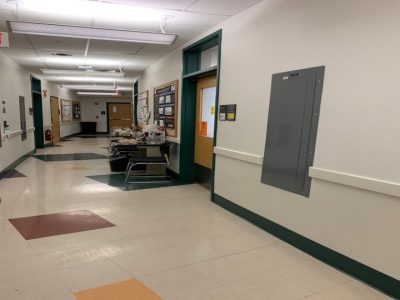 Equipment
The NP-OILD Laboratory is equipped with state-of-the-art instruments to conduct cellular, molecular, and histological analyses in nutrigenomics research.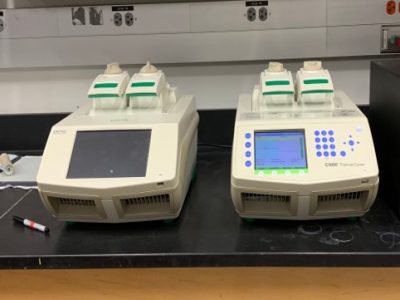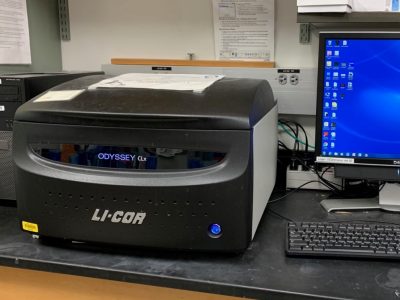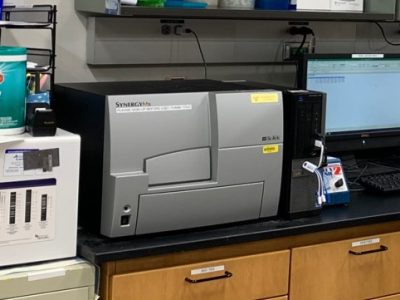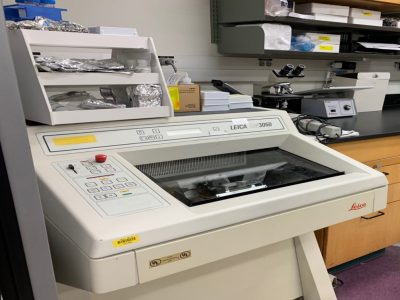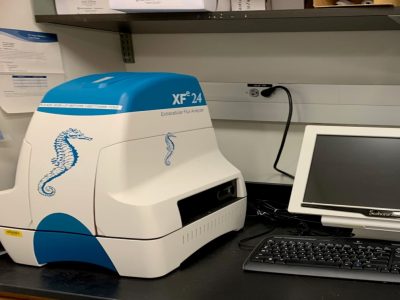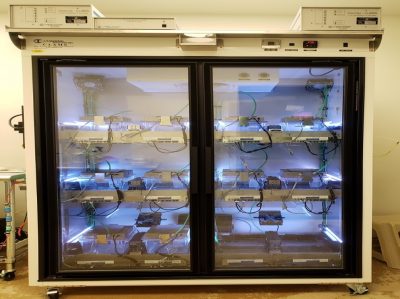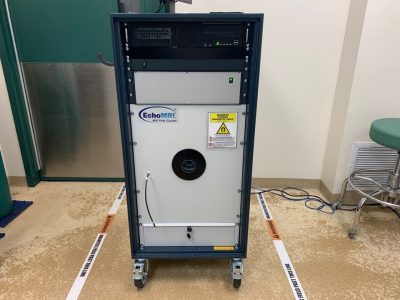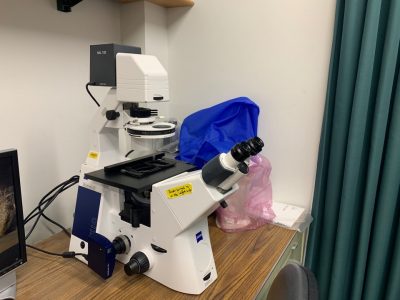 BioRad Realtime PCR: mRNA quantification
Bioad PCR: DND application
BioRad Gel-documentation System: Western blot protein quantification
LICOR Odyssey CLx Imaging System: Two-dyes Western blot & In-cell Western blot protein quantification
BioTek Synergy Multi-Mode Microplate reader: Detection of optical density, fluorescence, and luminescence
Leica Cryostat: Tissue sections for immunohistochemistry
Seahorse XFe24 Analyzer: Bioenergetics of cells (e.g., glycolysis and mitochondrial respiration)
Oxymax Comprehensive Lab Animal Monitoring System (CLAMS): Analysis of metabolic rates and physical activities of mice
ZEISS Fluorescence Microscope
EchoMRI100: Mouse body composition measurements
We provide services to researchers at and outside of UConn as part of the Metabolic Phenotyping Facility managed by the Department of Nutritional Sciences. For more information, click here.