Message from Department Head, Dr. Ji-Young Lee
The Department of Nutritional Sciences at the University of Connecticut, established in 1970, has a distinguished record of teaching, research, and public service. The Department celebrated the 50th anniversary of its founding in 2020 with exciting announcements. Academic Analytics released a report, ranking the Department 7th among 96 nutrition departments in the U.S. for research and scholarly activities of our faculty. The Department received a $1.7 million donation from alumna Margaret Ware to recruit and support a diverse population of talented undergraduate and graduate students. The Department will offer a new online MS in Personalized Nutrition in fall 2021. Also, a new MD/PhD in Nutrition Program will be launched in fall 2021, partnered with UConn School of Medicine. This new initiative is supported by a donation from alumnus Dr. Roger Newton. It is an exciting time for the Department as it moves into its second half-century to achieve another 50 years of excellence in teaching, research, and service for improving human nutrition.
The Department offers highly ranked undergraduate and graduate programs in human nutrition. Undergraduate programs include three tracks: Nutrition, Health, and Disease Prevention, Didactic Program in Dietetics (DPD), and Pre-Medical Profession. Graduate (M.S. and Ph.D.) programs cover a wide range of basic and applied approaches, including molecular nutrition, nutritional biochemistry, nutritional immunology, public health nutrition, community nutrition, sports nutrition, and nanotechnology for biodelivery of nutrient and non-nutrient bioactives. Outreach programs are integrated with teaching and research and administered through inter-agency collaborations and professional and public services.
Job Opening: Assistant/Associate Professor in Clinical Nutrition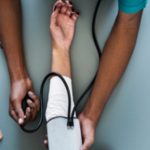 The Department of Nutritional Sciences at the University of Connecticut is pleased to invite applications for a full-time (9-month appointment, 50% research and 50% teaching), tenure-track faculty position at the rank of Assistant/Associate Professor. The anticipated start date is August 23, 2021. Learn more.
Researcher Studying ways to Decrease Hypertension in Black Adults Through Dietary Program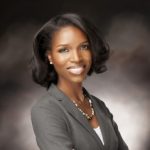 The COVID-19 pandemic has further exposed and exacerbated a number of racial inequalities in America, one of the most prominent being health disparities. According to the Centers for Disease Control and Prevention, Black people are twice as likely to die from COVID-19 than white or non-Hispanic persons. The reasons for these devastating losses extend far beyond an increased exposure to the virus from occupational risks, including a lack of access to quality health care and lower socioeconomic status that have long had adverse health impacts on Black communities. Read more.
The Department of Nutritional Sciences at UConn is ranked 7th (94th percentile) among 96 Nutrition Departments in the U.S. for the research and scholarly activities of our renowned faculty.